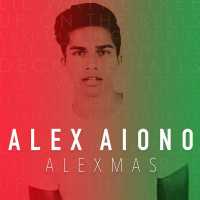 Playing:
Alex Aiono - Lil Wayne Tree
Last night I dreamed
There was a tree
Right in the middle of the house that I live in.
It had popcorn on string,
Pictures of me on cute little knickknacks from when I was 7.
I asked him why he's here
And where he came from
He turned around with diamond teeth
And a red bandanna
It was a Lil Wayne tree
It had tattoos on its sleeves
It was a Lil Wayne tree
Yelling "YMCMB"
A Lil Wayne tree.
Dashing through the snow
In a one horse open sleigh
Over the fields we go
Laughing all the way.
Bella on bobtails ring
Making spirits bright
What fun it is to ride and sing a sleighing song tonight
Oh jingle bells
Jingle bells
Jingle all the way
Oh what fun it is to ride a one horse open sleigh
Jingle bells
Up on the house top reindeer paws
Out jumps good ole Santa Clause
Down the chimney with lots of toys
For all the children's Christmas joys
But oh oh oh
Who wouldn't go?
Oh oh oh
Who wouldn't go?
Up on the house top
Click click click
And down the chimney with ole Saint Nick