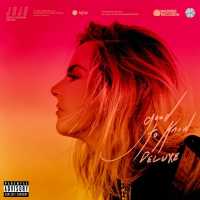 Playing:
JoJo - X (1 Thing Wrong)
[Verse 1]
Does she do you right?
Could she break your heart?
Does she hold you down?
Can she play the part?
The way that I used too
Are you getting used to?
Do you fantasize, 'cause it's not as good as mine?

[Pre-Chorus]
Now you wanna be nice?
Think of coming back home
Bet you missing that tight
Missin' getting real close
You was rolling the dice but you landed on no
We ain't doing this twice, baby you should know

[Chorus]
If you done one thing
You done one thing wrong
That one thing was giving me up
If you thought one thing
You thought one thing wrong
So don't think I'm giving it up

[Verse 2]
Said you wanna talk (Oh I bet you do)
Want that face to face (Ooh-ooh, ooh-ooh)
Said I left some things, over at your place (Hmm-hmm, hmm-hmm)
But that's just an excuse, you should know I know you (I know you)
That's the end no comma, I don't even want that drama

[Pre-Chorus]
Oh now you wanna be nice?
Think of coming back home (Oh yeah-yeah)
Bet you missing that tight
Missin' getting real close (Ooh, oh)
You was rolling that dice but landed on no
We ain't doing this twice, baby you should know
[Chorus]
If you done one thing
You done one thing wrong
That one thing was giving me up
If you thought one thing
You thought one thing wrong
So don't think I'm giving it up
[Post-Chorus]
Boy you crazy
(Ooh, ooh, ooh, ooh)
Boy you crazy
(Ooh, ooh, ooh, ooh)
If you thought one thing
You thought one thing wrong
So don't think I'm giving it up
[Bridge]
Say it feels right
Let's not get feelings involved
And though it feels right, I'm cutting this off
Oh, woah
Nothing left but to leave it, yeah
You're my ex for a reason, yeah
We were good for a season, yeah
No I'm not gon' repeat it, yeah
[Chorus]
If you done one thing
You done one thing wrong (One thing wrong)
That one thing was giving me up (Oh yeah, you have one thing wrong)
If you thought one thing
You thought one thing wrong (One thing wrong)
So don't think I'm giving it up
[Post-Chorus]
Boy you crazy
(Woah, ooh, oh, oh, oh, oh, oh)
Boy you crazy
(Ooh, ooh, ooh, ooh, ooh, ooh, yeah)
If you done one thing (One thing)
You done one thing wrong
So don't think I'm giving it up (Ooh, ooh, ooh, ooh, ooh, ooh, ooh, ooh)