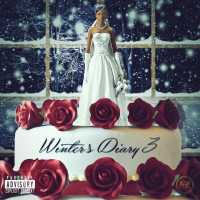 Playing:
TINK - Medicine (Interlude)
[Intro]
Hello, no one is available to take your call
Please leave a message after the tone
Damn, yo I been calling for the passed hour
And you ain't picking up?
Man, just hit me back

[Verse 1]
Did I not give you 25 chances?
Did you not take what all I gave for granted?
Did I not make it clear that we was drifting?
Did you not think how much you'd ever miss this?
I was head over heels like a tumblr
You was tripping when you gave her your number
Did I not do enough for your respect?
Reason why I reject every phone call in the evening
I'm busy all the time now
Ain't really much to say once you've shown how you get down
I keep it on my conscience, "Never trust no nigga cause they all got options"
Look at the flick of the wrist
I look at the way that you gotta regret everyday waking up to ya bitch
I look at the way that ya gotta feel when I'm out here doing well
And you only can see it through that pic
You know you took an L for this and
I'm good on you now
So just keep your distance
You could keep your stories
Cause they tend to bore me
Save the altercations
I don't have the patience
To argue
And That's how he knows
That I'm good on my feet
When I see him in the streets
"Who are you?"

[Bridge]
Baby you took that L
It's my turn to give you hell
Taste of your own medicine, medicine, medicine
Taste of your own medicine, medicine, medicine
Baby you turned me cold
It's your turn to have a dose
Taste of your own medicine, medicine, medicine
Taste of your own medicine, medicine, medicine
[Verse 2]
You gotta go tonight
Pack up your shit goodbye
And you already know I
I'm over your fucking game
I'm bout to re-up in the truck and do me today