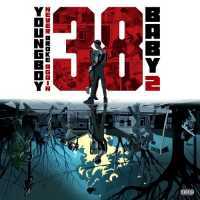 Playing:
YoungBoy Never Broke Again - Bout My Business Ft. Sherhonda Gaulden
[Intro: YoungBoy Never Broke Again]
Hello?
Pawpaw
Huh?
Whatchu doin'?
I'm just tryna watch TV, TV watchin' me
Haha, whole lotta nothin'
I miss you
I miss you too, man
Aren't you supposed to be comin' to, um, Southern, for a concert now?
Yeah, I'll see you there
I'ma be there, when is it? On the twenty-eighth or twenty-sixth?
It's one of them days, I'ma make sure you know
I love you, though, I was tryna make sure I talk to you
Okay, I'm glad you called, man, glad you called
I love you, Pawpaw
I love you too
Slime
Alright, man
(Ooh, ah)
(Ooh, ah)

[Chorus: YoungBoy Never Broke Again]
I just bought a brand-new bezel (It's Vade on the keys)
For to make the hard times look pretty
And I came up straight up from the block
I watched my grandpa save pennies
I wish my grandma was right here standin' on side of me
Had to go through sad times to get it
And I know my son's gon' be aight, we all gon' be aight
'Cause I came 'bout my business

[Verse 1: YoungBoy Never Broke Again]
Let go my past, I'm movin' on, everything new, ain't nothin' old
Plenty jewelry, way too many cars, and I just bought myself a home
I still can't think why anybody would just leave me
Pistol sparkin', tryna drill these pussies out where I see
How the fuck you want me, but you hide me?
I'ma head home 'cause now you way up out of my league
Would get you tatted so just like her, you'll stand on side me
Dreams through the storm, I hope a smile always what kind see
Fail to see your greatness once they blind me
And that nigga must ain't poppin' it off, you talkin' that shit on Twitter
I'ma stay my dog ass in my ways, steady screamin', "Fuck a nigga"
My mama cars ain't never had AC ever since I was little
Thank God every card I got in my pocket hold at least one million
[Chorus: YoungBoy Never Broke Again]
I just bought a brand-new bezel
For to make the hard times look pretty
And I came up straight up from the block
I watched my grandpa save pennies
I wish my grandma was right here standin' on side of me
Had to go through sad times to get it
And I know my son's gon' be aight, we all gon' be aight
'Cause I came 'bout my business
[Verse 2: Sherhonda Gaulden]
You see, I'm always with Kentrell, but I rep behind the scenes
I love my baby boy, he the wind beneath my wings
CT Lee and lil' Kendell, man, he give them anything
See, your star up in the sky, but see, our star, she on our team
I'm sleepin' through the day because I'm livin' out my dream
And my mama on his side, she the angel on the scene
He goin' to the top because he win by any means
He married to this shit, he bought hisself a wedding ring
[Chorus: YoungBoy Never Broke Again]
I just bought a brand-new bezel
For to make the hard times look pretty
And I came up straight up from the block
I watched my grandpa save pennies
I wish my grandma was right here standin' on side of me
Had to go through sad times to get it
And I know my son's gon' be aight, we all gon' be aight
'Cause I came 'bout my business