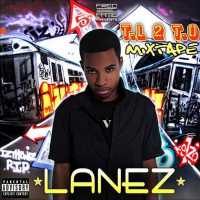 Playing:
Tory Lanez - Liquor
[Intro]
Yeah
I mean I get it with a fake ID though ya understand
Plus I'm the man
Yeah

[Verse]
It's when them lights get lower
Liquor get on it and them visions get slower
Chickens get [?] and women they wanna show up
Any damn lady in the spots got a aura
Hold I'm fucking this ho and it's so nuts
Lookin' at the women my head spinning like donuts
Like cold cuts the way these chickens is swole up
I rose up, white Nikes and low cuts
Whoa, what
I can't even hear that
Chillin' off the shots you can show me where the bear at
I stare catch ladies say that he a weird cat
Swinging with them [?] you can show me where the glare at
All these islands say icons mixed with my diamonds I can't even drive home
Give the keys to my mans up front 'cause he just tryna get a milli like I'm Bangladesh
And yes

[Chorus]
And when them lights get low
You could catch 'em in the cut around the corner past 3
I was saying Henny on the shots but the Demi and the Remy on the rocks
Getting tipsy off the liquor
Off the liquor
Off the liquor
Off the liquor
Off the liquor
Off the liquor
Off the liquor
Off the liquor

[Verse 2]
I see mami, she lean on me that Lamborghini
See me and see me she see me treat me that greeny kiwi
Peaches and creamy I see that she been eatin' her Wheaties
In [?] she be bikini reading my CD
I get get some lust and illusion
Hallucinating off this frostberry fusion
This new music duck low and move it
Touch flow then lose it
Dumb down like [?]
More boss than a new bitch
Shawty goin' low got me feeling so foolish
Get it, I get fly in my new kicks
Spitting like I'm toothless, look better than two tits
Now whose chick is that one?
'Cause damn son, gotta get up out it then spit up on it like cat guns
'Cause that one could be the one
Maybe I'm just tipsy of the licky forget it
Never mind one
[Chorus]
And when them lights get low
You could catch 'em in the cut around the corner past 3
I was saying Henny on the shots but the Demi and the Remy on the rocks
Getting tipsy off the liquor
Off the liquor
Off the liquor
Off the liquor
Off the liquor
Off the liquor
Off the liquor
Off the liquor