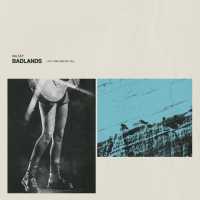 Playing:
Halsey - I'm Not Playing Closer - Talking Break (Live From Webster Hall)
[Halsey]

Thank you. Fuck! Fuck!

I know I've talked a lot tonight, but if you've been to another concert of mine then you may notice that I'm actually talking considerably less than usual.

Usually, by now there's someone in like the sixth row who's like "Shut the fuck up! Stop talking, play your songs! Play 'Closer'"

I'm not fucking playing "Closer." (Laughs)

When I was nineteen years old I was living here and um, I know you've heard this story a million times but that's how I got my name, um, Halsey.

And uh, there's one song in particular... there's one song in particular that really defines what it feels like for me to be here, and to play a show here.

And I think you guys might know it.