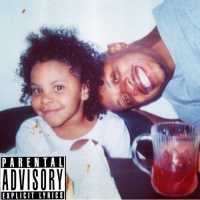 Playing:
Rico Nasty - Till Ft. Anneka, Step Sahn
[Intro: Anneka]
[?] lover, lover
Looked out when it storms
Going to be covered in [?]
You came up for [?]
Watch another [?] down
Now it's what you're looking for lover
Or nothing the same score

[Verse 1: Step Sahn]
Now I'm pouring my sorrows in a bottle
And I don't even drink
The tree won't drown this pain so pour that poison till I sink
I can build us a home and fort, I box it and close the sheets
And once we done announcing our hate, we fucking and fall asleep
But I don't fuck with you and you know that
No obsession down your touch
But you got my love and you know that
Fall in heaven, drama, lust
Plus your lips the root of all evil
The Garden of Eden is needing a slut
And once you all done playing in the grass
You look at your body in sick disgust
Searching for it, got it, never saw it
Searching for a love that conquers all
Tripping off the tree while I'm up from that broad
Damn I got your body numb just in case you ever fall
White pedal flower, yellow scented on you
Buffalo [?] on you
Fuck the past, I'll shoot it
Fuck the distance, I'll shoot it
Fuck the future, I'll shoot it
Let's just listen to [?]
Get high and lost in the music
See I don't love you, I'll prove it
Put the gun to my temple
And if you hate me then shoot it

[Hook: Anneka]
Shut it down, going to take you outside
[?] from the lonely
When it's over you'll be golden, over-over
Shut it down, going to take you outside
Separate the dust from the static
Just the time, [?] and you'll be golden, over-over
I think you got all you came for
Do you want more?
Easy is over done, over done
[Verse 2: Rico Nasty]
Now I do not know what I want
But I do know what I need
You're the only one I see
Please don't believe what I tweet
I keep making you mad
But you keep playing with me
My emotions too devoted, couldn't quit we a team
I hate you then I love you
We argue then we cuddle
Them other bitches mad but I don't care because I got you
And baby you got me
You touching on my body
We smoke then we chill
I was high now I'm falling
I take the gun
You call my bluff cause I can't pull that trigger
You took my heart
I took your mind and now we're both finished
Feelings diminished
We wasted time and lost trust
And no we're forced to move on
Cause we found out our love was lust
[Outro: Anneka]
You can't fall, you can't fall, lover-lover
Easiest way to free fall into the lap of another
I think you got all you came for
Do you want more?
Easy is overdone, overdone
Easiest way to free fall into the lap of another
Easiest way to free fall into the lap of another
Easy is overdone, overdone
Easy is overdone, overdone
Easy is overdone, overdone
Easy is overdone, overdone